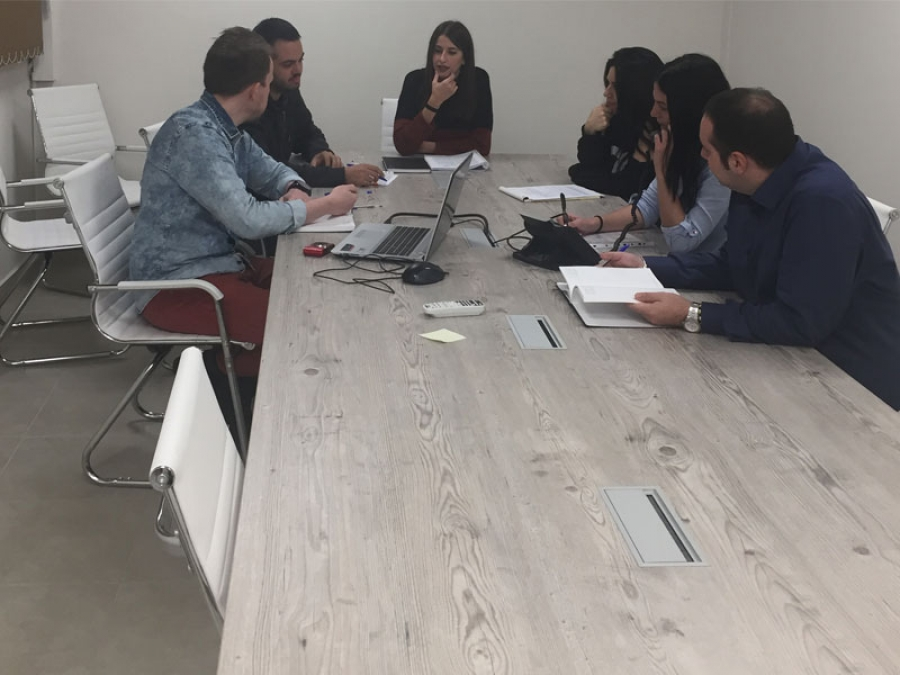 Internships
An opportunity to build your career experience
Why should you join us?

Intertranslations counts over 20 years of experience providing translation services from and into all European and Asian languages. Customers include EU institutions, international organisations and private companies.

You will be part of the Intertranslations team, an excellent environment in which to develop your career.

If you want to live the Intertranslations experience, please send us your application now!

What are the advantages of interning with us?

• You can finally put into practice the theoretical knowledge acquired during your studies at University. During your stay here you can develop your abilities in different fields, while learning about the translation market. For us, interns are real colleagues, so we put them in charge of important missions and give them responsibilities. You will not be making coffee here!

• Living and working abroad gives you the opportunity to learn a new language and expand your friends and work network, which is always useful for your future career and a great plus on your CV. It will also make you a more international, open-minded and multicultural-oriented professional!

• By using English and / or French as your daily working languages, at the end of your internship you will have improved your written and verbal skills in business; most probably in Greek as well.

It's time for you to leave your comfort zone, but before let's see if you fit our criteria:

– Internship agreement with your University;

– Bachelors, Masters or post-graduate degree in any field;

– Very good command of English and French is considered an important asset;

– Strong organisational and multi-tasking skills, adaptability; our multicultural environment is in constant evolution!

– Curious, eager to learn and develop your skills, and then stand on your own two feet and work independently;

– Last but not the least: SMILE! Happy and open-minded people, willing to discover a new country and in possession of a great approach to teamwork!

If you want to live the Intertranslations experience, send your application now!
When in Athens, do as the Athenians!
Our company is located centrally in Kallithea; the name means 'the best view' (which for sure it is). It is a 15 minute walk to the Acropolis and a 30-minute metro ride to the port of Piraeus, from where you can reach many of the islands of the archipelago and even beautiful Crete. If you want to live the Intertranslations experience, please send us your application now!
Athens represents the best compromise between the ancient beauty and the modern metropolitan lifestyle; you will discover the singular charm of the Acropolis, considered the "cradle of Western civilisation", the Agora where Socrates, Plato and Aristotle expressed their ideas, the Panathenaic Stadium which welcomed the first modern Olympic Games of 1896, and many other unique places of the past.
The nightlife will astonish you: the many rooftops on Monastiraki Square, the small bars and cafés in Plaka, the traditional bouzoukia or rembetika nightclubs to enjoy truly immersive Greek music performances, the sea-view discos in Piraeus and of course the many tavernas to taste delicious moussaka. Last but not least, the very intensive Erasmus life and plethora of activities available due to the many Universities in the city. You are just spoiled for choice!
Worried about practicalities? We will assist you in finding proper accommodation during your stay, depending on your choice between a shared flat or a studio … maybe with a nice terrace to enjoy the sunny Mediterranean weather of Greece!
So, what are you waiting for? Our motto is: join and enjoy!